Mirus Aircraft Seating has launched the largest commercially available and most technologically advanced crash test facility in the country.
The brand-new 407m² M-TEST facility is an extension of Mirus' current 2,500m² HQ in Norfolk, and boasts the latest in testing technology. Possessing the greatest capacity currently in the market, M-TEST will rival some of the very best facilities in Europe and will allow Mirus to develop new technologies at a much faster pace – enabling greater innovation and speed to market for its' seating products.
The facility features a state-of-the-art, dynamic test sled, a bespoke device used for destructive and non-destructive crash test replication. Designed for high-impact testing of automotive, aerospace, motorsport and rail vehicles, the 30m long device is the most technologically advanced available. Pending capacity, Mirus has the capability to lend M-TEST services to external domestic and international parties in the aerospace, automotive and locomotive sectors.
Ben McGuire, CEO at Mirus, said: "The addition of our very own in-house testing facility is a momentous milestone for Mirus and a significant investment into the local economy. With the ability to undertake testing accredited by Lloyd's Register and in line with ISO 17025 and ACEA regulations, M-TEST will enable us to test and certify not only Mirus' seating products, but also deliver a solution to the increased demand for sled testing within the UK.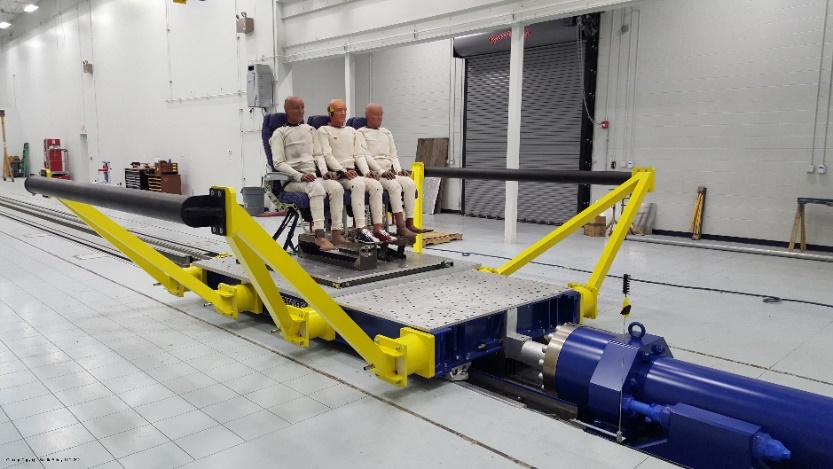 "The £4 million plus investment in the Norfolk economy, in partnership with the New Anglia Local Enterprise Partnership Growing Business Fund, also means we will be recruiting on a large scale within Norfolk and the surrounding region."
View the official M-TEST launch trailer here.